Deals Episodes
Household Hints To Save Money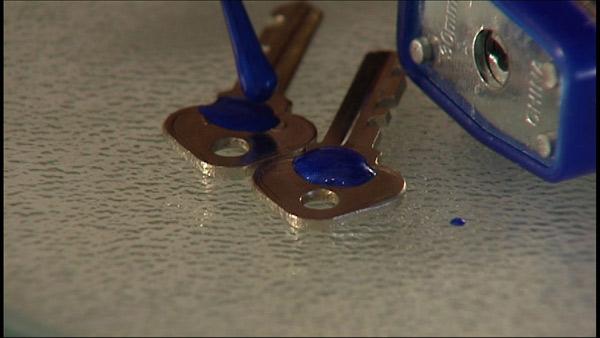 Get double duty out of things you have laying around the house. Helpful homemaker, Tish Otten, says old toilet paper rolls, rubber bands and even nail polish can do the trick!
POOL NOODLES:
Cut them in half or quarters and put in your tall boots to keep their shape all year long.
Have a toddler or small child staying the night but don't own a kids bed? Place a pool noodle under the fitted sheet of the bed. This will help make sure the little tike doesn't roll off the bed.
STAPLE REMOVER:
Don't mess up your nails when putting a key on a key ring. A staple remover opens the key ring allowing the key to slide on without chipping or breaking your nail.
KEEP TRACK OF KEYS:
Put a dot of nail polish on your keys and keep a log of what color each key goes to.
KEEP YOUR PAINT CAN CLEAN:
Put a rubber band around your open paint can (so that it's going across the top). Get the excess paint off your brush using the rubber band instead of using the side of the can. It will prevent the rim from getting gunked up with paint.
EMPTY TOILET PAPER ROLLS:
If the outlet or power strip behind your electronics is cluttered with cords, cut a toilet paper roll into quarter inch pieces. Write the name of the electronic device on the piece. Put it at the base of the cord to keep track of which plug goes to which device.
PLASTIC BOTTLES:
No more sorting through a junk basket to find those scissors or pens. Take empty plastic bottles and cut them to be the height of your basket. They are great for keeping your supplies upright and easily organizes your pens and markers.
Thanks to Helpful Homemaker, Tish Otten, for these tips! For more information visit
har.com
.