Deals Episodes
Hot High-Tech Home Products and Budget Alternatives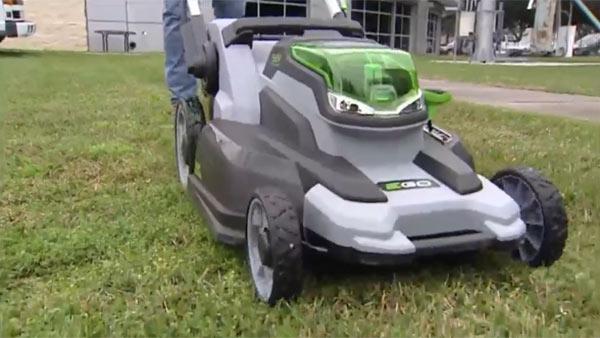 Every season, stores roll out new high-tech home products. Home Depot is giving us a sneak peek at the hottest trends! So whether you have a lot or a little to spend, here's a few of the newest products.
New High Tech Product: Weber Grill - $499
You can cook every meal on this grill. Breakfast, lunch and dinner. What makes it so special? The top of this grill has a special coating that will prevent scratches and rust. One of the coolest features is that it has a non-stick cast iron grate. All you have to do is coat it one time with non-stick oil and it disperses heat evenly. Ever run out of propane? This grill has a level so you know exactly how much propane you have left. In the center is a removable grate. You can add one of seven inserts to cook with- like a pizza stone, a cast iron skillet for breakfast foods or a searing grate. While the price is steep, Gil says you will get your money back within the first two years.
Budget Alternative: Grill Accessories - $35
If the grill is out of your budget, the more affordable accessories are interchangeable. You can use grill inserts on your existing grill, whether it's gas or charcoal.
New High Tech Product: Ryobi Drill - $99
Gil says DIYers will love this new product. It has a lithium ion battery, and it's lighter than standard drill batteries and it holds 40 percent more power. It has two speeds for light and heavy jobs and comes with Phillips and flat head drill bit. It charges in two hours and takes less than 30 minutes to recharge.
Budget Alternative: 18 Volt Nicad Drill - $69
If $99 is out of your budget the traditional 18 volt nicad is a good option. Gil says you do loose a little power, and it doesn't have the lithium battery so the battery is a little heavier. The initial charge is between 6-8 hours and once you drain battery down to zero it take 2-4 hours to recharge.
New High Tech Product: Ego Lithium Ion Lawn Mower - $499
Gil say in the past lithium ion batteries have been limited to drills and saws, but this year you can find it in lawn mowers. It has the most powerful battery at 56 volts. It's a standard battery operated lawn mowers, but it's faster, lighter and it folds up for easy storage. It's also much quieter than traditional lawn mowers. This mower is 40 percent more powerful, which reduces cut time to 45 minute. It has a 20 inch cut deck, LED headlights and requires no yearly maintenance. It also has a 3 inch one feature like traditional gas powered mowers you can side discharge, mulch or rear bag. It's $499, but Gil says the deal is you will no longer have to pay for oil, gas and more importantly you'll save some time.
Budget Alternative: Toro Self-Propelled Lawn Mower - $299
If this lawn mower is out of your budget the toro self-propelled lawn mower is a good option. It's a traditional gas mower, folds for easy storage and has a 22 inch cutting deck. For more from Home Depot, visit
homedepot.com.