Deals Episodes
Homemade Baby Products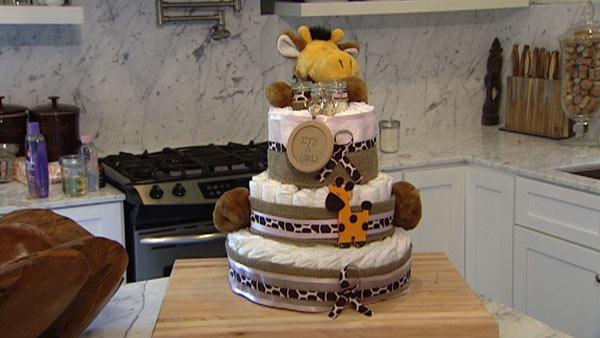 Being a new mom means new responsibilities. DIY baby care may seem impossible with all of the new responsibilities on your to do list, but it can be quick, easy and many of the ingredients are as close as your kitchen cabinet. Natural handmade products are chemical free, nourishing, wholesome treats.
Milk and Honey Baby Bath
3 cups of dry milk
1 cup of oatmeal
A few drops of honey
Combine milk and honey mixture in airtight container. Grind oatmeal in blender for smaller bits. Use scoop to remove mixture from container. Avoid using fingers.
Oatmeal Wash Cloths
Scoop oatmeal into cut pieces of stockings to make skin soothing washcloths. Hang over the facet in a bath or apply directly to your skin.
Baby Massage Oil
A massage works to stimulate nerves, blood circulation, and lymphatic system to eliminate toxins.
Essentials oils blends are for children six months to one year. Mix ingredients together and massage on back of neck, shoulders, and back, until the oil is absorbed into the skin. Take precautions so children do not get oil on their hands and then touch their eyes.
Lavender is safe for babies 0 to 2 months old, Mandarin is safe for babies 2 to 6 months, Ylang Ylang is safe for babies 6 to 12 months old.
Lavender 3 drops
Mandarin 2 drops
Hazelnut oil 2 TBS
Orange 3 drops
Ylang Ylang 2 drops
Hazelnut oil 2 TBS
Grapefruit 3 drops
Lavender 2 drops
Hazelnut oil 2 TBS
Homemade Baby Wipes
1 Roll Paper Towel (cut in half vertically to make 2 short rolls)
1 TBS Johnson's Baby Shampoo
1 TBS Johnson Baby Oil 2 cups Water Mix Baby shampoo, baby oil and water together
Place 1 short paper towel roll in an empty baby wipe container or Ziploc container. Pour mixture over paper towels, place lid on container and allow it to soak for a few hours before using.
Get Social with Deals:
Like Deals on Facebook: facebook.com/DealsTV
Follow Deals on Twitter: twitter.com/Deals_TV
Pin Deals on Pinterest: pinterest.com/DealsTV/
Due to the pre-recorded nature of this program, some prices may not be current. Please check your local retailer.