Deals Episodes
High-End Wedding Style for Less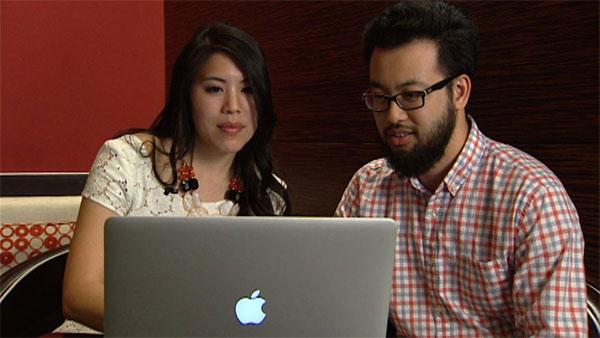 Want a fabulous wedding but have a limited budget? Here's how you can save money by buying nearly-new items from other brides. From dresses to decorations, save serious cash on high-end items with sites like Tradesy.com.
The perfect day can come with a not-so-perfect price tag. "The average wedding in the U.S. costs over $25,000, and the majority of that money is spent on items you use for only about five hours," says Tracy DiNunzio, founder of the website Tradesy Wedding. "So it really makes sense to recycle, reuse and repurpose these wedding items to put more money in your pocket." "Tradesy Weddings is the world's largest wedding marketplace," says Tracy. "It's a place where people come to buy and sell their new and gently used wedding items at discounts of up to 90 percent off retail." From dresses, shoes and jewelry, to cake toppers, chair covers and wedding gifts you can search for just about anything. Two other sites offer similar deals: Bravo Bride and Ruffled Blog. Two brides put Tradesy Weddings to the test. Jennifer Ma found the wedding dress of her dreams on the site. When she tried it on in the store, the dress retailed for over $1,800, but she found it online in the exact size she needed for half that. Katherine Green Poncik sold a wedding dress she wore just for photos for her big day. She originally spent $3,600 on the dress which was worn for one to two hours, and was reselling it on the site for $1,800. You can also find a great deal on decorations that don't just have to be used for weddings. "We're also a great resource for just about any party you're planning. In our decorations section, we have everything from mason jars to vases to decorations that would make any party beautiful," says Tracy. Jennifer says she loves quality wedding items, but also loves paying less for them. "With Tradesy, you don't have to sacrifice the quality," says Jennifer. "You can get something that you want, name brand, for a discount price because someone else already bought it or already wore it." For more information on Tradesy, visit
tradesy.com.
You can also save money on discount wedding items at
bravobride.com
and
ruffledblog.com.