Deals Episodes
Healthy Recipes That Don't Cost Much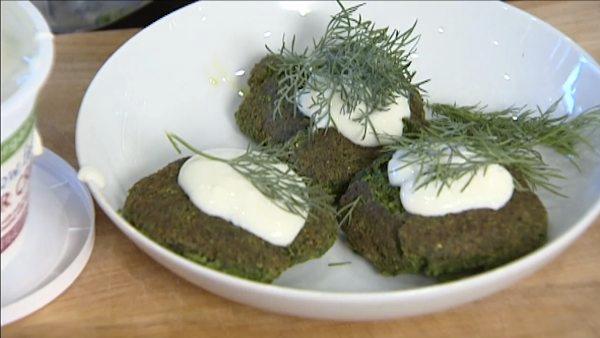 If you're trying to eat more leafy greens and getting tired of just spinach and kale, try branching out a bit. Here are three great recipes using swiss chard, collard greens and bok choy that are delicious, nutritious and won't break the bank.
"Dark leafy greens are superfoods. They're loaded with vitamins, fiber, even protein," says Gwen Marzano, Chef with Garden of Life. Gwen loves the taste of all different kinds of greens, including ones you might not be as familiar with, like swiss chard, collard greens, mustard greens, dandelion greens, bok choy, cilantro, and beet tops. The darker the green, the more nutrients you're going to get. To help you explore these healthy and budget-friendly greens, Gwen shared three recipes with us:
Swiss Chard Fritters
Bok Choy Stir Fry
Collard Green Wraps
For more from Gwen, visit
GardenofLife.com.
Special thanks to
WholeFoodsMarket.com.