Deals Episodes
Healthy Juice Recipes and What To Do With Leftover Juicing Pulp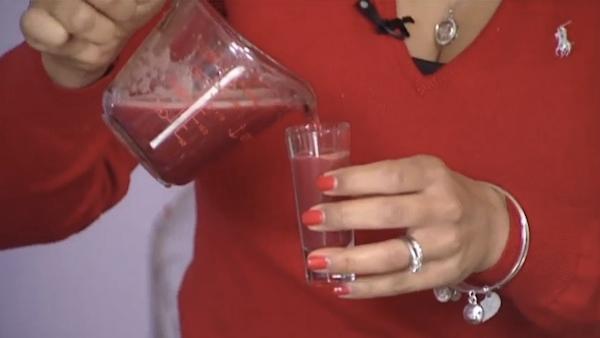 Fresh fruit and vegetable juice is great for the body because it's able to absorb all the nutrients without having to break down the fiber. But what do you do with all the pulp? Here are some delicious juicing recipes and a dessert you can make from the leftover pulp!
April Ree, better known as "Sweet Mama", is the Executive Raw Food Chef at Deer Lake Lodge, shared her great healthy juice recipes and another recipe that uses your leftover pulp. "There's tons of pulp leftover and tons of delicious recipes you can make with it!" she says. Here are her recipes for her juicing ideas and pulp recipes:
Deer Lake Lodge Daily Carrot Juice:
Juice 2 lbs. of Organic Carrots
Sweet Mama's Elixir Of Life Deer Lake Lodge Style:
1 whole Organic Lemon
thumb size amount of Ginger Root
pinky size amount of Tumeric Root
Sweet Mama's Beetastic Energy Liver Cleanse Juice
You can transform the Beetastic juice into a cold raw Borscht (cold soup) by adding the pulp from both juice and the Elixir of Life, plus a whole coconut (flesh & water) and 1/2 cup of Beetastic juice, 2 tbs. of Elixir Of Life as well as 1/2 cup of pure carrot juice and 1tsp. Real Salt. Juice the fruits and vegetables in a high powered juicer and then add the oils. Mix and serve!
Sweet Mama's Raw Vegan Gluten Free Cake Balls
For more from April, visit
oceansofabundance.com
or
sweetmamasmagicoils.com
, call 936-443-7688 or email oceansofabundance1@yahoo.com. Special thanks to
Deer Lake Lodge.