Deals Episodes
Garden Gaffes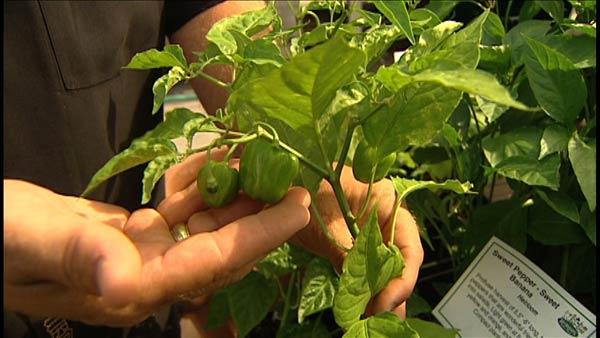 Sure we all want our gardens to look great, but you could really be wasting a lot of money trying to get it there. Gardening expert Randy Lemmon shares his top "Gardening Gaffes" to help us save money and time.
Randy says the nursery is where some of the first mistakes are made.
"One of the things that even took me a long time to learn having my own gardens is when you are going out shopping for flowers especially perennials and annuals, is don't pick the flower that is in the most bloom pick the one that has the most potential to bloom on it," says Lemmon. "And that's going to give you a longer blooming season."
Randy says the same rule applies when it comes to picking out veggies.
"People make the biggest mistake when buying vegetable transplants," says Lemmon, "They try to find the ones like tomatoes and peppers that actually already have some fruit on it. That's a mistake in my world."
Go for the smaller, more compact vegetable plants, not the ones that are already tall and lanky at the nursery.
Going with seeds can seem like a money saver -- with packets starting at 50-cents, but is it worth it?
"One of the things I think one of the bigger mistakes on and it ends up costing them a lot more money than they think, is by going with seed," says Lemmon, "Now, if you are an expert gardener and you love the idea of taking something from a seed to a plant I'm not talking to you. But if you are the average homeowner out there that wants the immediate impact that doesn't want to suffer through the seed making it to fruition, then you need to think about transplant vs seed."
When it comes to flowers, the way you arrange them can give you more bang for your buck.
"Most people love flowers, they want color in their flower beds," says Lemmon, "One of the biggest mistakes people make and I believe it ends up costing them way more money than they need to spend is what I call the use of color pockets, or the lack of color pockets."
Randy recommends taking a flat of flowers and bunching them together, instead of planting a row of flowers. The large bunch of flowers will expand, and in just a few weeks cover a larger area.
Don't think you have a green thumb? You could be getting the wrong soil, and wasting a lot of money at the same time.
"Here's another good example of why people end up losing money when they think they are saving money," says Randy, " You are going to find a really bad soil at 99 cents a bag at a big box store, you are not going to get anything to grow in it."
Randy says spending a little more money on soil is worth it. Cheap soil could contain clay, sand or even roots.
The "cheaper isn't always better" rule applies to tools too.
"I like a really good pair of pruning shears," says Randy. "And one of the things that people make the biggest mistake on is buying cheap. And this is the department -- you get what you pay for."
For example, Randy says, if you spend $4 on a pair of shears at a discount store that may last you one gardening season. A $40 pair of name-brand shears will last a lifetime and often come with lifetime guarantees.
From lawn care to trees and flower gardens -- Randy Lemmon has advice for just about any gardening topic you may need help with. Check out his website for more information -- http://www.randylemmon.com.