Deals Episodes
Food Saver Fun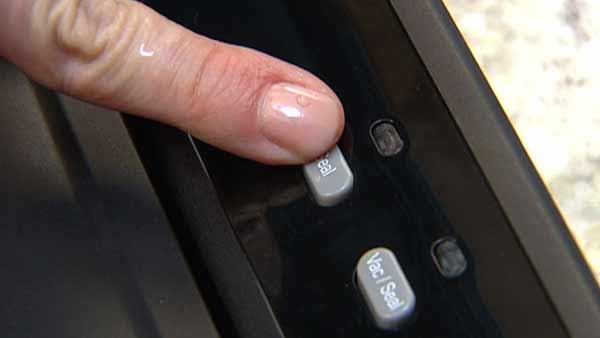 The kids want it so we buy it. From yogurt-to-go to fruit mixes in a single serve pack, these family favorites can get pretty pricey!
"Really what you're paying for is convenience. It's already done for you but you're paying extra because of that. You can make your own tubes or packets to go on your own by using the food saver and it costs less," said Brenda Thompson, with Meal Planning Magic.
A lot of frugal families swear by their vacuum sealers. It's one of those appliances that has a lot more uses than you might think and you can get a basic one (like a Deni) for as little as thirty bucks.
"The food saver is a vacuum sealer, so it's an electric appliance that when you use it, you use the special bags that come with it, or other containers that you purchase that go with it. It removes the air from the items that you're trying to preserve. Without that extra air in there it's going to preserve it longer because it's the that's going to make things spoil," said Brenda, "Most people buy their food savers with the intention of preserving and storing bulk meat. Whether it's meat that they purchased at a wholesale club, meat that they've bought from a farm, something like that. This allows them to preserve their food and portion it out that way, but there are many other uses for your food saver besides just storing your meat."
Meal planning magic mom Brenda Thompson has saved hundreds of dollars over the years by getting creative with her vacuum sealer.
"In the store sometimes you'll find those individual packets for yogurt on the go. But with the food saver, you can use your food saver bags and make your own yogurt to use which lets you use your own yogurt that you choose. Whether it's an organic variety, maybe yogurt that you make yourself. You have your roll of bags and you cut them off into about 4 inch segments. You use your food saver bags and seal one end, then you can use a zip top bag to put your homemade yogurt in or a yogurt of your choice and squeeze it into the bag that you've prepared. Once you've done that you just take your food saver again and seal the other end, kind of squeeze out all the other air first, then you seal the other end and you've got a yogurt to go on your own!"
These single serve packets of fruit blends can cost you at least a dollar or more each. We can make an entire batch for that same price.
"If you like to make your own homemade baby food, it's perfect because you've already got your purees ready to go. You can throw them in the food saver bags and keep them in the freezer or fridge for whenever you're ready to go. I'm doing a blend of applesauce and blueberries in the food saver packets; it's just like the yogurt. It's really to add and squeeze into the packet and get your packets ready to go."
Brenda says another thing people don't think about preserving is herbs.
"When you buy them in the store, usually you have to buy a big bunch and you have a whole lot left over. You can chop up things like cilantro and put them into a food saver bag and by sealing them and removing the air they will last a lot longer and you can preserve that left over bunch of cilantro cause a lot of times when you buy cilantro specifically, your just using a couple of tablespoons and you have a whole big bunch left over that you don't know what to do with.
You can freeze it ahead of time and then preserve it. Or you can just put it fresh into your food saver bags and remove the air with the vacuum seal and then preserve it," said Brenda.
"One other thing that you can do, food saver makes an attachment that lets you use mason jars to preserve left over herbs like ginger or garlic paste. And that will help you preserve them and save them either in the refrigerator or you can also throw them in the freezer and that will help them last a lot longer," said Brenda, "The attachment is just a piece that goes over the jar lid and it attaches into the unit itself with a tube in it. That's how it removes all the air from the jar. And it's just at the touch of a button, it's pretty much just as simple as using the bags."
Other ways to save money with a food saver:
Buy generic bags, not the name brand

Wash bags and reuse them - vacuum sealer bags are typically very thick and can be reused.

Dry out fruits and veggies and store in bags. Wait until the food is completely dry before sealing it.
For more information:
http://www.mealplanningmagic.com/
Due to the pre-recorded nature of this program, some prices may not be current. Please check your local retailer.