Deals Episodes
Fixing Broken Makeup and Homemade Cosmetics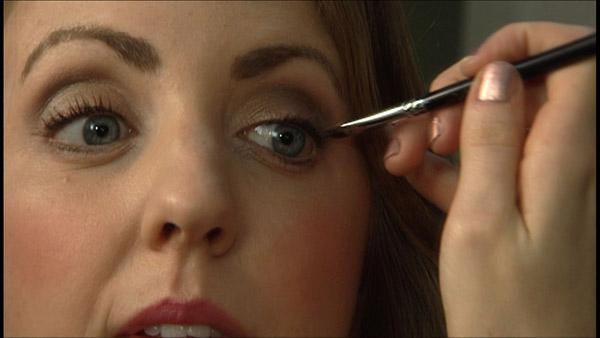 What do you do when your makeup breaks? Don't go out and buy new cosmetics! Get a few tips for fixing your broken makeup and DIY recipes for homemade beauty products.
DIY BB Cream
Ingredients:
Primer
Liquid Concealer (in a squeeze tube)
Daytime Moisturizer with Sunscreen
Foundation (optional)
Directions:
Mix primer and concealer together in a pot (or on the back of your hand). Add the concealer and the foundation to desired pigmentation (the more concealer the more coverage).
Restoring a Shattered Compact
You Will Need:
Compact with shattered powder
Plastic wrap
Rubbing alcohol
Dropper
Directions:
Cover compact with plastic wrap. Then, break up with a plastic knife until it has reached a powder consistency. With an eye dropper, drop the rubbing alcohol in and mix until it becomes a paste-like consistency. Smooth over with the plastic knife, set aside to dry.
DIY Teeth Whitening Mouthwash
Ingredients:
Favorite mouthwash
Hydrogen peroxide
Directions:
Mix two parts of your favorite mouthwash to one part of hydrogen peroxide for added whitening benefits and to improve overall dental health. Keep in a mason jar near the sink for a cute display!
DIY Gel Eyeliner
You will need:
Eye shadow (loose or pressed)
Vaseline
Rubbing alcohol and dropper
Something to mix (plastic knife or spatula)
Directions:
Scrape pressed shadow into container until it is a powder consistency (or use the container of a loose shadow). Drop a few drops of rubbing alcohol in. Use a small dollop of Vaseline. Mix all together until it makes a paste-like onsistency. If not pigmented enough, use more eye shadow until desired pigmentation.
For more information visit MegOOnTheGo.com.