Deals Episodes
Financially Fit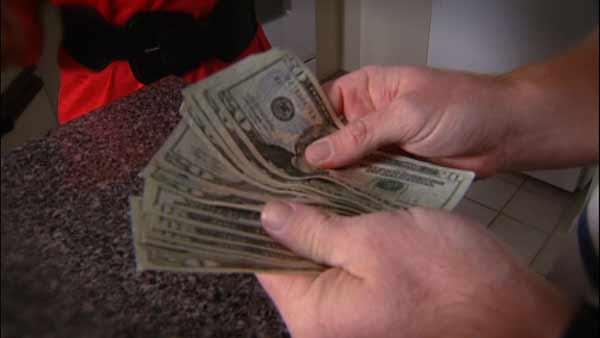 Up to 40 percent of American households spend more money annually than they make. It's exhausting to keep tightening the belt.
What if you could live large while socking away money and dissolving debt? Most financial interventions are about as fun as rehab. Not the way Money Makeover Expert Ellen Rohr does it! Start now to live debt free. It takes a little creativity and some simple systems.
Let's Set the Stage, Get out Debt and Grow your Savings.
Out with the Old: Creating Abundant Space, Financial Flow. A neat home and work space set the stage.

Simple scorekeeping: Mint.com is almost as good as a personal assistant.

An Inbox for Bills keeps your organized and OFF your counter. Address your bills once a week.
Get Excited about Your Financial Future!
Write an essay about your Perfect Life. It's time to stop defining yourself as someone who is in debt. Imagine your ideal life, use all your senses. Honor that which you do want and visualize it. Write it all down. It's inspiring!

Pick a dream vacation destination as a reward for hitting your Goals

Beach? Las Brasis in Acapulco? Mountains? B&B in Frisco, Colorado? Put a pin on a map.

Envision your life without the burden of debt. Think about what you want -- not what you don't want. Start acting like someone who is debt free.

Spend consciously. Your Mint.com reports will show you what you're are spending on. Eliminate any auto-charges that no longer serve you. Like the Mega-Football Game cable channel.
The Debt Reduction Plan!
Move from hourly to a salary. It's easier to consistently pay down debt with a known monthly income.

Carry cash and stop spending when you run out.

Negotiate the debt balances!

This is the step that take courage. You might want to have a friend (an attorney friend?) by your side as you make the calls.
The Automatic Debt Erasing/Fortune Building Board.
Use a dry erase board, bright markers, and create your Debt Reduction Scorecard.

Update monthly. You will be encouraged by the debt amount reducing.

Once a debt is paid, apply the payment amount for that debt to the next one on the list. The total debt reduction payment stays the same each month. The debt reduction escalates as you keep applying a bigger debt reduction payment to each debt on the list. Fun! Liberating!

Use the attached Debt Free Spreadsheet to do the math for you.

Bonus! Line up auto-payments and savings. And save LOADS by pre-paying debt.

Why not? Go ahead and buy $1 lottery ticket every week. Hey, it just takes one.
Create More Income.
How about a part time business?

You don't have to quit your job. A few $100 every month could make a huge difference to your debt reduction plan timeline. Use the extra dollars as the "Accelerator" or to reward yourself with the things you have been doing without&like your gym membership or Cross Fit program!

Service jobs, "Dirty" jobs are easy entry, easy to sell. Consider a weekend cleaning business, handyman service, pet care company.

Take a weekend, and put a simple Biz Plan together. Answer these basic questions regarding your business: What, Why, Who, When and How Much? Then, put your answers in your Biz Plan Binder.

Look into any government programs that may lend you a hand? Are you a veteran? You deserve some help getting out of debt, getting an education, making a career move. Find out what programs you can qualify for.

More income creates more options. Getting out of debt involves spending less and/or making more. Why not do both?
More "Debt Reduction" resources!
John Cummuta is "the grand master" of debt reduction. He coined the term "Accelerator."

Using a similar concept, a very popular debt relief coach is Dave Ramsey. He calls the accelerator a "Snowball."

Blog about getting out of debt: barebonesbiz.com
For more information about Ellen Rohr email her at
media@barebonesbiz.com
.
Click here to download your free debt excel.
Due to the pre-recorded nature of this program, some prices may not be current. Please check your local retailer.