Deals Episodes
Discount Pet Vaccine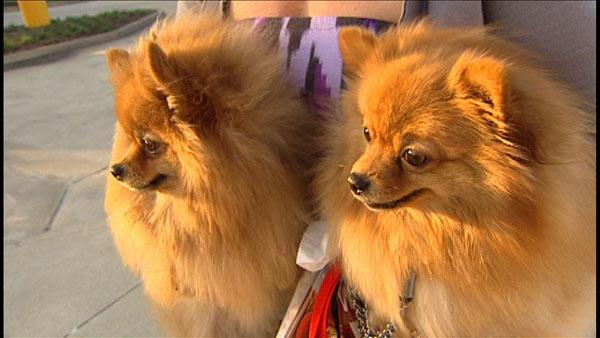 Saving money on your pet's vaccine's just got easier.
"I'm here because the cost is so much less and I needed the help," said Holly Smith.
It's a packed house outside this grocery store and not for its low food prices. What's that saying? An ounce prevention is worth a pound of cure - well, that's exactly why these pet owners are here.
"Just trying to save some money -- if I go to a regular vet, it would probably be like $200 for the first visit," said Jose Villanueva.
Instead, he's spending less than half of that to make sure his pal Gordo, aka "Fat Boy," is protected!
"He's like one of us. I've had him since he was real small and he's got to stay with us," he said.
Like Jose, these pet owners are forgoing the brick and mortar office buildings for a simple tent out in the elements.
"We offer a very affordable alternative to traditional veterinary medicine," said Dr. Mark Vara, who started the mobile clinics. "There are a lot of these diseases that are preventable and just a simple immunization as opposed to literally thousands of dollars in vet bills."
It's that simplicity that allows Dr. Mark Vara to offer discounts as opposed to being treated at his office.
"It's two things -- it's the overhead and also the doctor needs to charge for their time for the physical exam," he said. "We offer the entire range of vaccinations for dogs and cats -- anything from simple rabies shots to even rattlesnake vaccine for dogs that are hunting. We also do the heartworm screening, which is necessary to be on heartworm prevention," he said,
Dr. Vara even allows patients to customize care so that finances won't deter pets from getting this much-needed care.
"One of the things that's a little bit different than traditional clinics -- we will allow people to purchase their heartworm pill one month at a time," he said. "One month they may be able to afford rabies the next month the may need a parvo distemper vaccine which is $15."
But he stresses - it's not a replacement for routine checkups at the vet.
"It's an alternative so people don't feel so guilty that, 'oh my gosh' I'm letting my pet go," he said.
And while prices are the initial attraction, many pet owners say it's the convenience of 'no appointment's necessary' that will keep them coming back!
"It's huge - huge help, huge savings," said Holly.
Vaccines range from $10 to $60. Many cities offer similar low cost vaccine clinics. We suggest searching the web to find out if your hometown is one of them.
For more information visit lowcostvacc.com.