Deals Episodes
DIY Vintage Iron Wall Art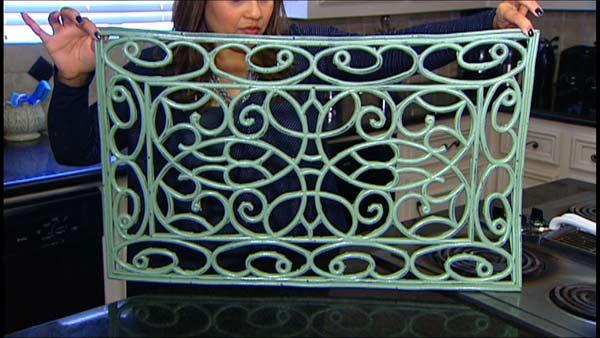 Vintage decorative iron pieces are very popular, but they can be pretty expensive -- most cost $20 and up. Kat Cosley, host of Deals, figured out a way to recreate the same look for a whole lot less!
This may sound a little weird, but you can use a rubber door mat to achieve the look of vintage iron artwork. The Deals team found a rubber mat for $4.99. You'll also need some spray paint.
Spray the entire rug with the spray paint. The good thing about this is it not only gives it a nice color but seals in that rubber smell! Once it's dry, use a sandpaper block to give it an antiqued look.
Then, it's ready to hang. You won't even be able to tell that it's a rubber mat!