Deals Episodes
DIY Necklace Organizer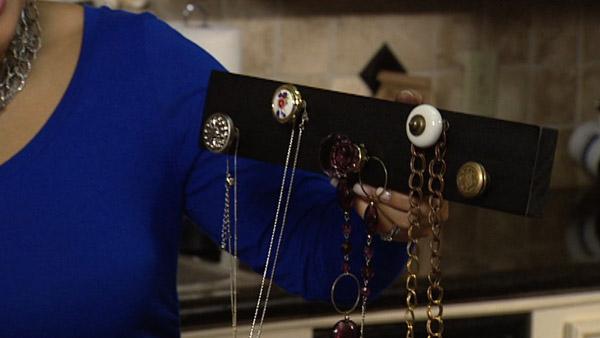 If you've got more necklaces than you know what to do with, you can display them by making a simple wooden necklace holder.
With minimal cost and just a bit of work, you can have a decorative piece that will make it easy to always know exactly what's in your collection. A stylish, decorative piece that really cuts down on the clutter.
Items you will need:
Salvaged wooden board
Small drawer knobs (with screws)
Drill
Directions:
Make holes in the board, about 2 inches apart.
Add the knobs.
Put on the wall.
Hang your necklaces and other jewelry on the knobs!