Deals Episodes
DIY Decorative Glass Containers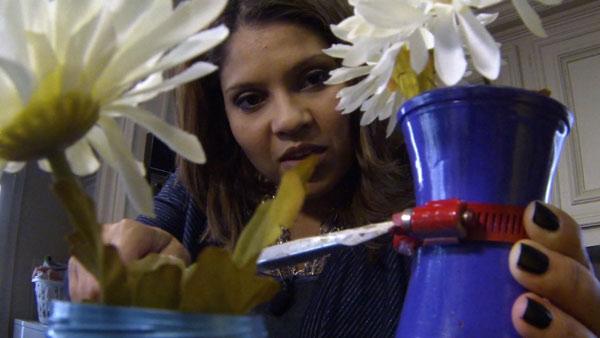 Are you looking for a colorful accessory for your home? Kat Cosley's vintage glass containers are the perfect solution.
Painting a variety of glass containers can give your bookshelf or coffee table a new look!
What You'll Need:
Glass containers in different sizes and shapes (old milk jugs, used juice or coffee containers)
Spray paint
Primer
Water Hose Clamps
Make sure the containers are clean before you start the project.
Prime the glass - let it dry for about 10 minutes.
Then add your color of your choice. Let it dry and decide if you need another coat or not.
While that's drying, paint your water hose a different, but complimenting color.
Put it all together.