Deals Episodes
DIY Cat Treats and Money-Saving Cat Care Tips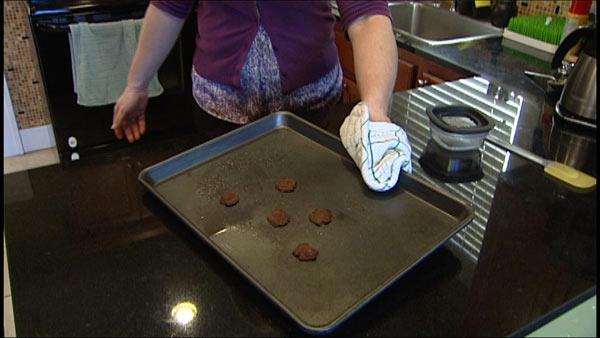 Got a cat? Here's how to make your own cat treats that are healthy and inexpensive. Plus, how to combat some bad cat behaviors like scratching and going outside the litter box so you don't have to spend a ton of new furniture or cleaning products!
Cats are wonderful creatures, but they certainly do have their own personalities! And like with any animal, the costs really do add up. "Without spending a lot of money you can make your cat at home homemade treats that they're going to love to eat and that are going to be healthful for your cat. You can redirect your cats scratching behaviors and you can eliminate many of the reason cats are thrown outside or go to shelters," says Kristy Kyle, veterinarian with Bayou City Veterinary Hospital. Here are her ideas for DIY Tuna Treats, DIY Dietary Treats, how to prevent scratching and how to DIY the perfect litter box.
DIY Tuna Treats
Grab a can of tuna in water (not oil!)
Open and drain out all the water possible.
Get a cookie sheet and spray lightly with a cooking spray.
Using a fork, flake out pieces of tuna on the cookie sheet.
Bake in the oven at 350 degress for about 10 to 15 minutes.
Once cool to the touch, they're ready for your kitty to eat. Store for up to a week in an airtight container.
Note: If you're feeding normal sized cat -- between 10 and 12 pounds - up to a tablespoon total throughout the day will be fine. All together, these treats are less than a dollar a batch!
DIY Dietary Cat Treats
If your cat requires a special diet, buying food that meets its dietary needs plus treats too can be expensive. Kristy shows us how to make treats from the food you're already buying to save you money. Here's how:
Take your cats wet or canned food and portion into teaspoon sized little bits.
Put on a cookie sheet lightly sprayed with a non stick spray.
Roll into a ball or flattened for a cracker shape.
Bake at 350 for 10 to 15 minutes.
To store, keep in an airtight container, however, these will only last about 2 to 3 days.
Remember to keep in mind that these treats are considered part of your cats regular food intake so watch the calories. Don't over feed! Subrtract these calories from their suggested daily intake.
Stop your Cat from Scratching
Kristy says cats are meant to scratch. We aren't going to change that, but you can redirect it! Kristy suggests teaching on a scratcing post. If your cat refuses to use one, try a pheromone spray. What it consists of is the pheromones that cats release from their cheeks when they rub up against things. There are several products that mimic that pheromone at various price ranges. Redirecting a cat's scratching using a pheromone will cost way less than replacing curtains or recovering a couch!
The Golden Litter Box
"The number one reason why cats are given away is because of inappropriate elimination," says Kristy. To fix littler box problems, she recommends this DIY project called the "golden litterbox." You don't have to spend a lot of money to achieve the perfect place for your cat to "go" -- but you do have to follow some rules. Here they are:
Size matters! Make sure your cat's litter box is larger than they are. Give them some space to turn around and paw at the litter without being too cramped.
Find the right litter! Most cats like a little bit sandy with a little bit fine. Not too coarse and not too dusty.
Location is key! Most cats don't want to be too isolated from what's going on. But they don't want to be in the middle of the action either! Find a nice open space with just enough privacy.
Top or no top? If your cat refuses to use the litter box and you have a top on it, take it off! Some cats do prefer a top though.
The most important rule, keep it clean! This means cleaning it out sometimes multiple times a day. It's a dirty job, but somebody's gotta do it!
"Cats are worth it! They may have odd little behaviors and challenges but if we work with them, we understand them and we help redirect behavior instead of trying to change everything, you can really accomplish all that without spending a lot of money," says Kristy. Thanks to Kristy Kyle, DVM at
Bayou City Veterinary Hospital.