Deals Episodes
Crazy Household Uses for Cola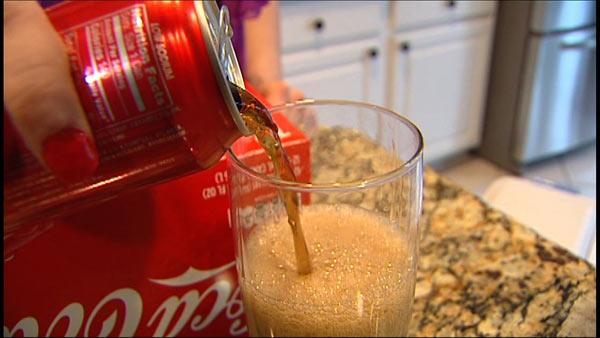 There's a lot you can do with a can of Coca-Cola. The classic drink can help you with your household chores!
"It's been in so many different households I think we have really come to figure how many different uses coca cola can be in our home," said Nora, "Coming up with different uses to save money and not buy other products, just use what they already have."
Coupon Contessa, Nora Kapche, stretches her dollar by thinking outside of the 'can' of Coke. Here is a list of Coke uses Nora came up with:
Cleaning tile and grout
Toilet bowl cleaner
Eyeglass cleaner
Put in dirty laundry to help get the smell out (fish or workout wear)
Put on car battery to break down the buildup
Shake up a can, spray it on the front of your vehicle to help get stuck on bug mess
Use to help get stuck on stains out of pans. Put Coke in pan, bring to boil and rinse. The stuck on mess will come right off
Add a can of coke into a pot of beans - it will help take the "gas" out.
Pour a can down the drain to help it unclog.
Use on jellyfish sting to take out the pain.
Mix Diet Coke in cake mix, bake as directed. (don't add anything else)
For more information visit
couponcontessa.com
.
Due to the pre-recorded nature of this program, some prices may not be current. Please check your local retailer.