Deals Episodes
Cheap, Quick Recipes for Breakfast On the Go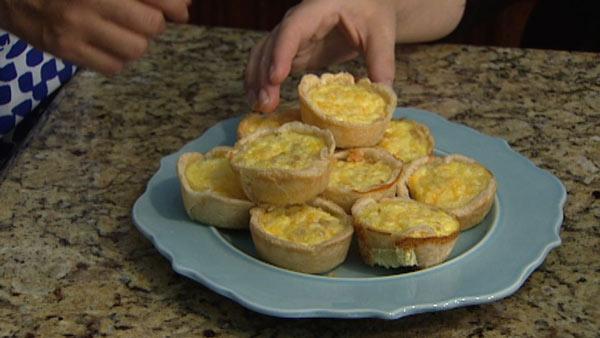 If you're always running out of the house in the morning, save money on breakfast by making these easy and cheap on-the-go breakfast recipes. These DIY convenience breakfasts are about 75 percent less money than those you'd buy at the store.
They say breakfast is the most important part of the day, but it can also be one of the most stressful especially if you're running against the clock. On-the-go breakfast options are endless, but convenience is costly and many of them aren't the healthiest. Super Saver Tiffany Ivanovsky says planning ahead is key! Expect to pay about 75 percent less when you whip up your own portable breakfasts. Here are some of her healthy on-the-go ideas:
Mini Quiche:
You'll need:
cupcake pan
pre-made pie crust
eggs
veggies
cheese
Use a cup to cut the pre-made pie crust into mini-size crusts. Put them in the cupcake pan. Beat one egg per serving and mix them with the remaining ingredients. Pur into the cupcakte tins and bake for 20 minutes at 350 degrees. Once they are cool, Tiffany puts them in a Ziploc bag and stores in the refrigerator.
Fruit Smoothie:
Tiffany saves by pre-portioning out the ingredients - fresh or frozen fruit, even veggies like spinach and protein powder. That way, your smoothie is ready to go, and in the morning, you can just add juice or milk. The total cost per serving is about 50 cents each.
Oatmeal Cups
Instead of spending $1.75 each for the oatmeal cups in the store - make your own. Pre-measure oats, nuts and fruit into a jar or container and you have it ready to go the next morning.
Yogurt Parfait
These are about $2.50 a pack at the store, but Tiffany says you can create a dozen with a $3 value bin of Greek yogurt.