Deals Episodes
Baby Coupons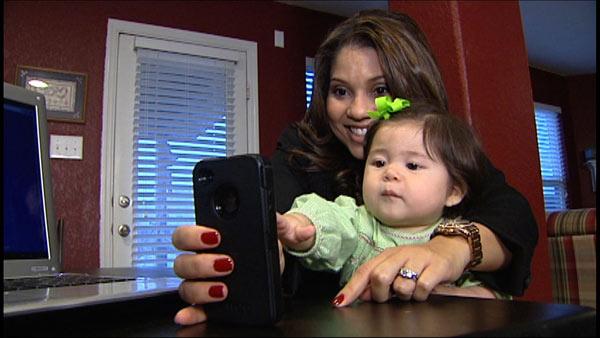 According to a recent poll, new parents can expect to spend about $10,000 in the first year alone!
Our Super Saver, Erin Libranda says you can save a lot just by logging onto your computer.
"There's things you're always going to need - you're always going to need diapers, wipes bath washes all that stuff so once you see it go on clearance or have a coupon grab it get as many as you can," she says. "The first thing I started stock piling on - diapers. CVS had a clearance on their diapers, I don't know why they clearance diapers they don't go bad, but they were $2.50 a pack normally they are $10 so we stock piled about 18 months of diapers."
It's not just coupons, she says you can sign up for mailers and get free samples on many of those basic necessities.
"What I did is not only sign up myself, but asked my friends and neighbors to sign up also so they get the samples," she said. "You can sign up for formula checks from different manufactures online so they'll send you checks and samples of formula if you need that you can have that also at reduced price."
Her favorites:
Enfamil
Similac
Pampers
Gerber
Her favorite website is hotcouponworld.com. It gives you access to all the baby mailing sites in one location.
"What I suggest for people, any kind of mailings that you're signing up for, use a different email and use that just for these different things you are signing up for that way you're not getting a bunch of spam from unwanted unsolicited things - so just create another email address for sign-ups," she recommends.
"When you are stockpiling on diapers get different sizes, but even if you get the wrong size, say you out grow one size too quick if they're not open generally the store will take them back - you can exchange them for the next size up," she says.
For more information about Erin Libranda check her out on Facebook at facebook.com/SuperSaverErinLibranda.
Get Social with Deals:
Like Deals on Facebook:
facebook.com/DealsTV
Follow Deals on Twitter:
twitter.com/Deals_TV
Pin Deals on Pinterest:
pinterest.com/DealsTV
Due to the pre-recorded nature of this program, some prices may not be current. Please check your local retailer.