Deals Episodes
11-Year-Old Entreprenuer Starts Cookie Business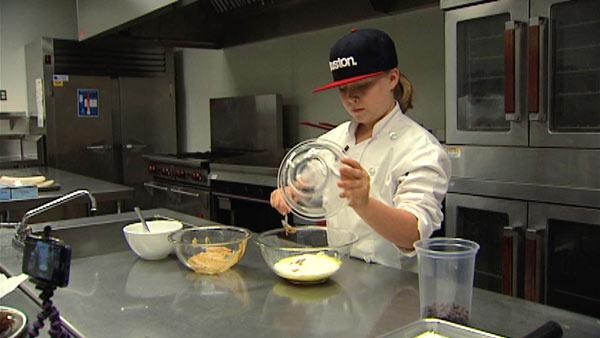 While most 11 year-olds are doing homework or playing video games, Whitney Clark started her own business. She and her father started Texas Cookie Emporium, a Houston cookie company that sells their delicious sweets at the local farmer's market. Whitney shares her favorite recipe with us for peanut butter chocolate chip cookies.
For years, Whitney Clark and her family visited the Rice Farmers Market after school once a week. Last year, Whitney asked if she could sell their family cookies at the market. Her father, Danny Clark, saw it as an opportunity to provide her with real world experience in entrepreneurship. He wanted her to be as involved as possible in the decisions, the work and the marketing of her product to learn the process. Now Whitney is part owner and making some extra cash while learning how to run a business. "I'm doing stuff that most people do not do at this age," says Whitney."A lot of people have been saying, 'I wish I could have done that when I was a kid.' "I think if you give them the opportunity to try it and if they fail, that's just as much learning as if they did it right the first time," says Danny.
Click here for one of Whitney's favorite cookie recipes -- Chocolate Chip Peanut Butter Cookies
. For more from Texas Cookie Emporium, visit
texascookieemporium.com
or call (832) 723-8792.