Newsletters from the Live Well Network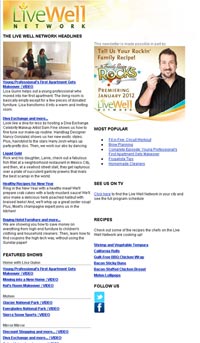 Now you can sign up for our newsletters to get the latest updates on your favorite Live Well Network shows! And, if you register, you can leave comments on our website. The best part is, it's all FREE!
SIGN UP NOW FOR LWN NEWSLETTERS
If you have trouble registering for our newsletters, please email us at info@livewellnetwork.com.
You can also follow @livewellTV on Twitter and become a fan of the Live Well Network on Facebook.