Live Well Network releases free iPad app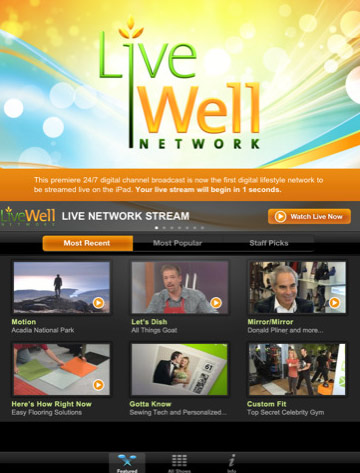 A gift for all you iPad users from Live Well Network -- a new app -- designed just for your iPad -- lets you watch the network live 24/7. And, it's all free!
From the main screen, iPad users launching the new Live Well Network app have shows to choose from -- including Mirror/Mirror, Motion, Deals, Food Rush, Let's Dish, Sweet Retreats, Mexico: One Plate at a Time, Home with Lisa Quinn, Laura McKenzie's Traveler, Live Big with Ali Vincent, My Family Recipe Rocks! and We Owe What? Users can watch any show on demand by tapping the screen. Pinching the screen will make the video full screen or reduce its size.
Find the Live Well Network iPad app at Apple's iTunes store.