We Owe What Episodes
Meet the Short Family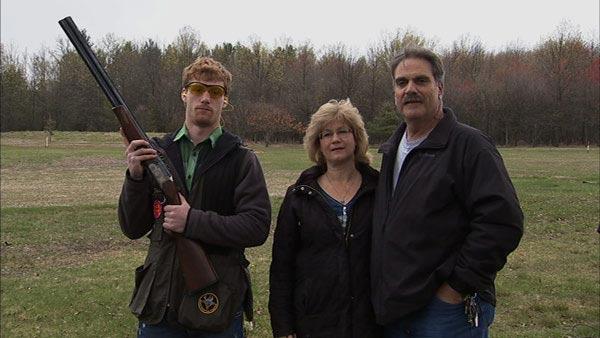 The Short family loves their country lifestyle and hopes to one day move south, but feels trapped by their overwhelming debt. They have already defeated an incurable disease, and now hope to beat their bills. The hunt is on to get this family armed and ready for the future.
The Short family is a hard working bunch, whose finances were flipped upside down by unforeseeable circumstances. Childhood sweethearts, Mike and Jeanne, dedicated countless hours to their careers in manufacturing and private investigating, and had a full bank account because of it. They were even able to give tens of thousands of dollars to their oldest son to pursue his music career.
With three happy children and financial stability, the Short family was living the high life until their world came crumbling down. Mike was told he had an incurable disease and only a short period of time to live. To relieve some stress, Jeanne buckled down and took the reins of the finances, but her efforts weren't enough to keep them afloat.
Miraculously Mike beat the disease, but now the Short family is picking up the pieces while trying to help their youngest son pay for college. With dreams of moving down south far on the horizon, they hope Mary can point them in the right direction.