Recipes
Sleep Nut Cookies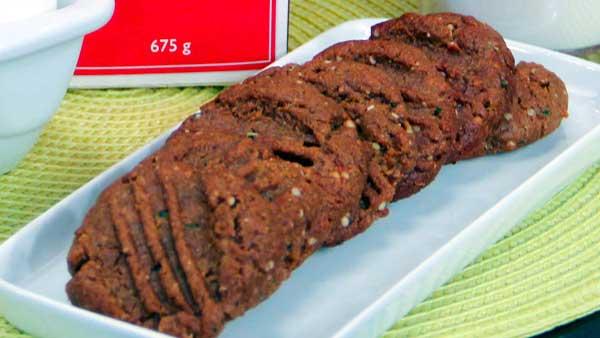 Servings: 36
Time:
Provided by: Theresa Albert
2 cups any combo of all-natural nut butters (try almond, peanut, sunflower seed...)
1/4 cup molasses
1/40cup honey
1 egg
3-6 tbsp whole-wheat flour, divided
Directions
Combine all ingredients except flour in a bowl and mix with a spatula. Sprinkle in 1 tbsp of flour at a time until dough comes together and is quite thick and less sticky.
Use your hands to roll into 36 small balls and place onto a baking sheet. Press with a fork. Bake at 350°F for 8-10 minutes.
The cookies should be a little soft in the middle; they will harden as they cool.
Note: This cookie can be eaten two or three hours before bed and can increase your magnesium level in the tastiest way possible, soothing you into slumber. Two cookies and one cup of milk is an excellent high-magnesium snack that's less than 300 calories.