Recipes
Hot Buttered Rum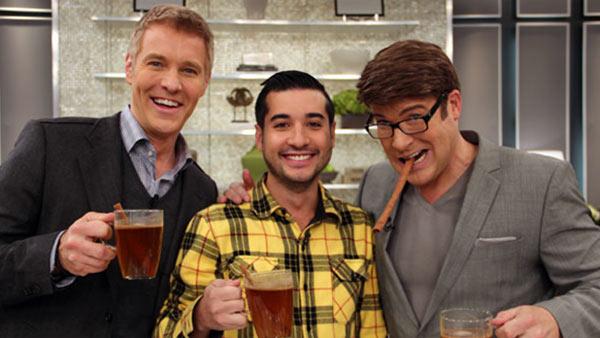 2 tbsp brown sugar butter (recipe below)
1 1/2 oz. rum
Boiling water
Directions
1.Place 2 tbsp brown sugar butter into your favourite mug.
2.Add rum and top with boiling water. Stir until butter has completely dissolved.
3.Sip slowly and enjoy!
Brown Sugar Butter
Simon recommends that you keep a batch of flavoured butter on standby in the fridge or freezer throughout the winter, should a craving strike.
1 lb. brown sugar
1/2 lb. unsalted butter
2 tsp nutmeg
2 tsp cinnamon
1/2 tsp allspice
2 tsp vanilla extract
1.Mix all ingredients together in a bowl.
2.Transfer to a storage dish and let it "steep" for at least 48 hours.
Simon Ho is a talented mixologist at Toronto's Drake Hotel.