Recipes
Cold-Coming-on Soup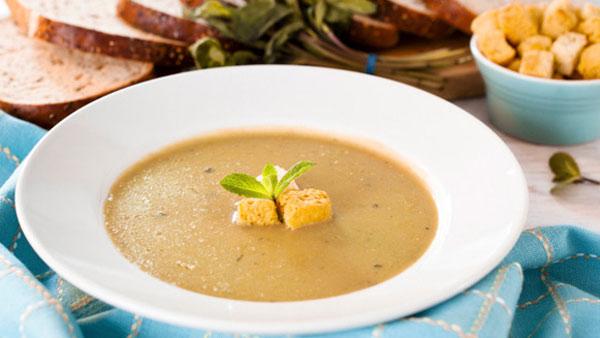 Servings: 2
Provided by: In Pursuit of Garlic by Liz Primeau (Greystone Books, 2012)
13 cloves garlic, peeled
2 cups chicken stock (or beef or vegetable, but chicken fights colds)
2 thick slices crusty bread
grated Gruyère or cheddar cheese
Directions
1.Simmer garlic in stock for 15 to 20 minutes, until tender. Blend with an immersion blender.
2.Place 1 slice of bread into each bowl and sprinkle with cheese. Pour hot soup overtop.
3.Wrap yourself in a blanket, hold a bowl of soup close to your mouth so that you can inhale the vapours, and spoon it in!
Note: Halve ingredients to serve 1. The general rule is 6 cloves of garlic for each cup of stock, plus 1 for the pot.