Quick Breakfast Fixes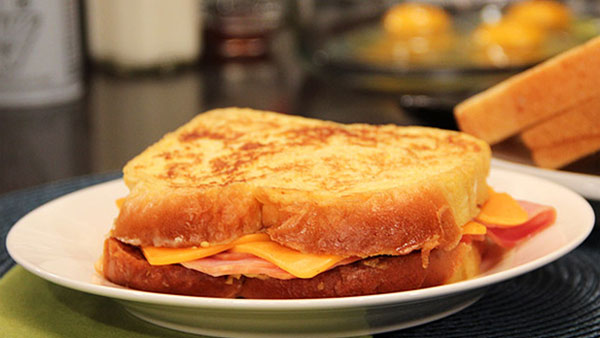 In a medium bowl, whisk together 3 eggs, 2/3 cup milk and 1/2 tsp vanilla or cinnamon.
Dunk bread into egg mixture, making sure to coat both sides.
Heat non-stick pan or griddle on medium-high and coat with non-stick spray.
Cook toast for about 2 to 3 min per side, until golden.
Cool and freeze in sealable baggies or a container then toast to order! Top with mix of honey and almond butter or Steven's fave combo, ham, cheese and mustard -- it's like a Monte Cristo sandwich!
Most Popular Photo Galleries