Photos: The Perfect Jeans for Every Shape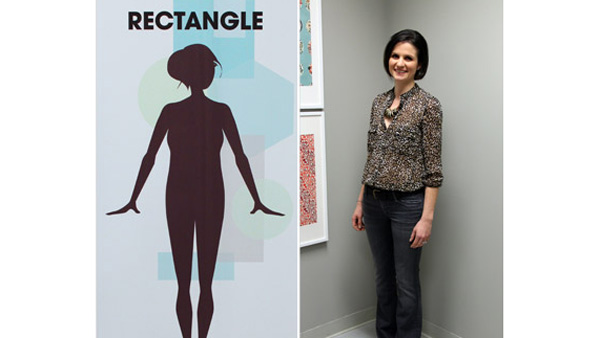 Your bust and waist measurements are roughly even with a slight indentation (usually one to eight inches smaller) at the waist, if at all. You typically wear the same size on top and bottom but often find that garments fit snugly through the waist.
Unlike the triangle, rectangles should look for detailing (e.g. whiskering) that will add volume to the hips. A flared jean is perfect for a rectangle because it will help add curves where your body is normally straight. Additionally, choose denim with raised back pockets to avoid an elongated bottom.
Most Popular Photo Galleries