Photos: How to Make a Great Room Great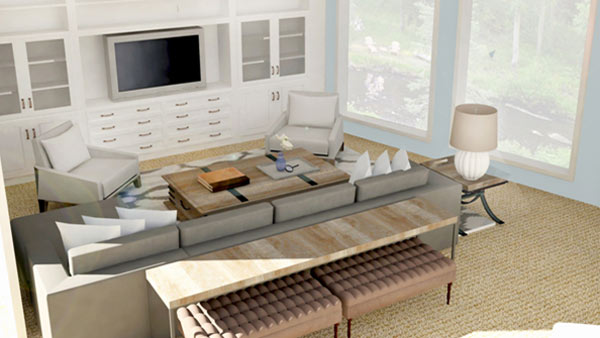 2. Divvy it up.
Divide the space into distinct sitting areas. For example, tuck two wheeled benches that can be easily moved around under the sofa table. Fill out the secondary seating area with a settee, which offers a relaxing, alternative place to read or seating for two or three during a party.
3. Be quiet!
Keep your colour palette soft and subtle. A great room should speak for itself. Neutralize built-ins and ceiling in a soft white that matches your trim.
Most Popular Photo Galleries