$50 Fixes with Genny Iannucci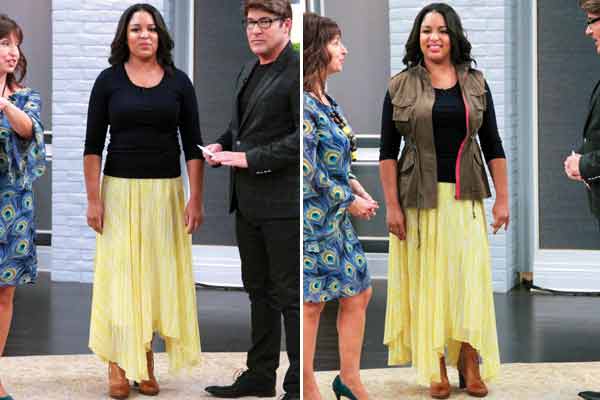 Tanya's key item is her chiffon maxi skirt, which she always wears with a white top. She feels limited as to when she can wear the skirt in the year.
$50 Fashion Solution: Layer up with mid-weight fabrics to transition this piece into the cooler months.
Navy crew neck T, Forever 21, $7.80
Safari-inspired sleeveless vest, Forever 21, $41.80
Total spent: $49.60
( Photo)
Most Popular Photo Galleries