Steven and Chris
New Garnish for Classic Holiday Drinks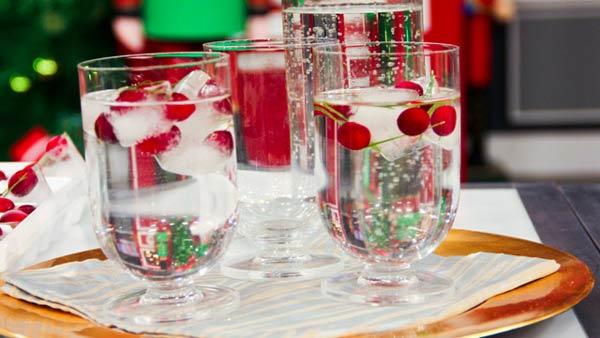 There are some classic drinks that everyone associates with the holidays, but sometimes a classic needs an update. Here are a few ideas to kick up the garnish of some of our favorite festive cockails.
Festive Cocktail Ice Cubes
1. Take fresh or frozen cranberries, place into ice cube trays.
2. For imitation pine needles, add rosemary.
3. Freeze overnight.
4. Serve in your festive cocktails!
Candy Cane Rim for Egg Nog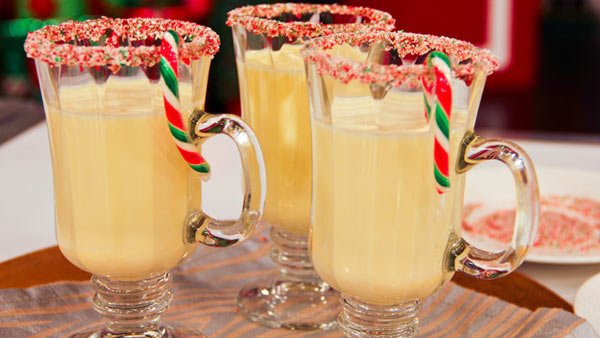 1. Place candy canes into freezer bag.
2. Crush the candy canes into small pieces with mallet, or crush in a food processor.
3. Wet the outside rim of a glass mug with lemon juice.
4. Rim glass with crushed candy canes.
5. Pour in egg nog, and put a candy cane into the glass to act as a stir stick.
Oven Roasted Marshmallows with Shaved Chocolate
1. You don't need a roaring fire to roast marshmallows!
2. Place marshmallows on wax paper on baking sheet.
3. Put oven on high broil, and place marshmallows in for about one minute. Watch closely!
4. Once the marshmellows turn brown they're roasted!
5. Remove from oven and place on top of hot chocolate.
6. Shave a block of chocolate with a potato peeler to complete the drink!
Decorative Apple Slice Garnish for Apple Cider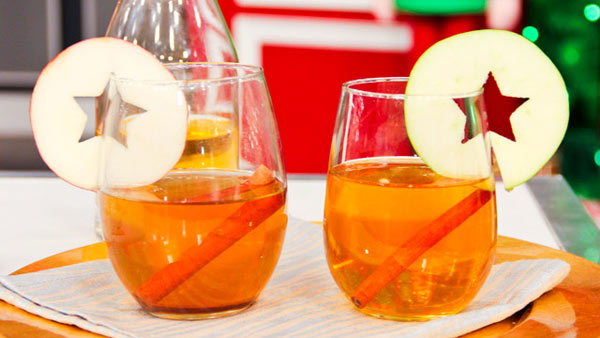 1. Cut a circular slice of apple.
2. Coat apple slice with lemon juice to prevent browning.
3. To remove the core and add a decorative look to the garnish, cut out the core with a festive cookie cutter.
4. Slice one half of the circle and place on the rim of the glass.