Recipes
Red Beans and Rice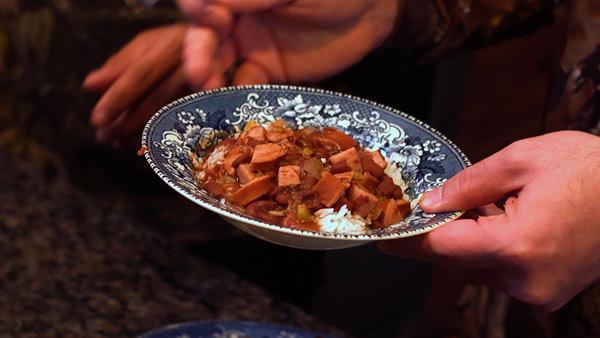 Provided by: Kimmie Serigne
1 Pound of Dry Kidney Beans
1/4 Cup of Olive Oil
1 Large Onion Chopped
1 pound of sausage
2 Stalks of celery chopped
1 Teaspoon of Cajun Seasoning
2 Tablespoons minced garlic
2 Cups of Bahamas Basmati Rice (Or Long Grain White Rice)
Salt and Pepper
Directions
1. Rinse Beans and then soak overnight in large pot of water.
2. In a skillet heat oil over medium heat, cook onion, garlic and celery.
3. Rinse your beans and put in a pot with 6 cups of water. Everything from your skillet put in with your beans. Add all your seasonings bring up to a boil, then bring the heat down to medium-low and cook for 2.5 hours.
4. After your 2.5 hours add your sausage into the beans and simmer for another 30 minutes.
5. While that is cooking prepare your rice according to directions on bag, or 2 cups of rice and 4 cups of water. Cover and simmer for 20 minutes. Serve beans over the rice.