Recipes
Pasta Dough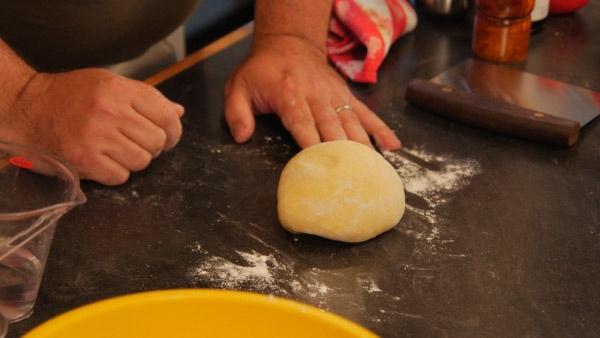 Difficulty: Easy
Provided by: Joe Gatto
2 Cups Flour
3 Eggs
Water
Directions
Put 2 cups of flour and 3 eggs in a food processor. The mixture should start to get sandy and pull itself from the sides of the bowl. If it does not, add a small amount of water. The dough should then come off the sides and form into ball.
Lightly flour your counter or work surface. Knead the dough until it springs back when you push your finger into it.
Let the dough sit in the fridge for about 30 minutes before running it through a pasta machine.