Recipes
Monkey Bread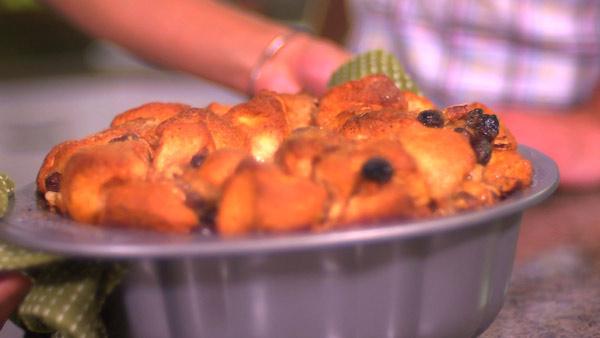 Servings: 4
Difficulty: Easy
Time:
Provided by: Rachel Smith
3 cans of buttermilk biscuits
1/2 cup of sugar
2 teaspoons of cinnamon
1 stick of butter
1/2 cup of brown sugar
Chopped pecans---1/4 to 1/2 cup
1/4 to 1/2 cup --raisins
Directions
Grease a bundt cake pan with butter Mix sugar and cinnamon together in a large bowl
Cut each biscuit into 4 pieces and drop the pieces in the sugar and cinnamon mixture and let them get covered well
Then drop the pieces of biscuits into the bundt pan When half of the biscuit pieces (1 and 1/2 cans) are in the pan sprinkle half of the nuts and the raisins over the biscuit pieces.
Add the rest of the biscuit pieces and sprinkle the remaining nuts and raisins on top.
Heat the butter and brown sugar together until melted and mixed.
Pour the butter and brown sugar mixture over the biscuits pieces in the pan.
Bake at 350 degrees for 30 minutes.
Let stand in pan for 10 minutes and then put on a plate to serve.