Recipes
Kauai Pineapple Caprese Salad Skewers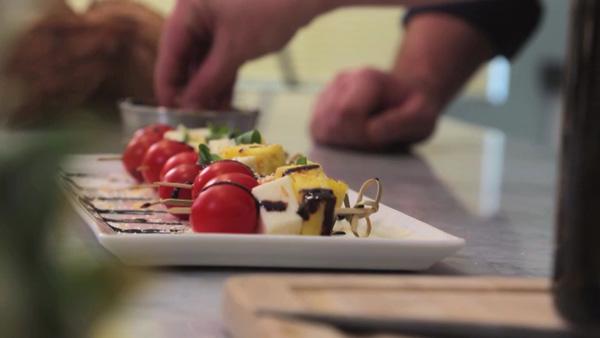 Servings: 20
Difficulty: Easy!
Time:
Provided by: Shanna Schad
1 medium pineapple, peeled, cored, diced into 1" chunks
2 cups cherry tomatoes, cut in half or left whole if small
1/2 lb fresh mozzarella, diced into one inch chunks
Fresh basil, washed and patted dry
1 cup coconut balsamic vinegar
1 cup pineapple balsamic vinegar
1 tbsp honey
Directions
1. Make the balsamic reduction. Heat the balsamic vinegars on the stove with the honey and simmer until reduced and thickened, about 30 min. It should coat the back of a spoon and is about the consistency of maple syrup. Remove from heat and let cool. It will thicken as it cools.
2. Skewer one of each pineapple chunk, tomato, basil lead and mozzarella piece per skewer. Repeat with remaining ingredients to get about 20 skewers or so.
3. Drizzle (Fo Shizzle) the balsamic glaze over the top of the skewers and top with toasted coconut!
4. Serve immediately.
Recipe developed by Shanna Schad, www.pineappleandcoconut.com.