Recipes
Guacamole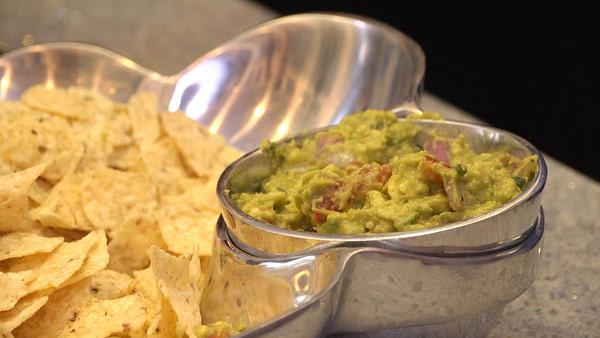 4-6 large ripe avocados (you want them slightly soft to the touch -- not squishy)
1/2 to 1 cup of your favorite salsa or pico de gallo (see recipe)
Garlic salt
Black pepper
Tobasco
Directions
1. Cut avocados in half, remove seed (set aside), and scoop out the meat with a spoon. Place in bowl and mash with a fork or small potato masher.
2. Add about 1/2 to 1 cup of your favorite salsa or pico de gallo and mix well. Click here for a pico de gallo recipe.
3. Add garlic salt and pepper, to taste (about 1-2 tsp depending on the size of avocados).
4. Add several shakes of tobacco to reach desired spice level.
5. If making ahead, place avocado seeds in bowl and cover tightly to prevent guacamole from browning. When it's time to serve, remove seeds and stir. (Can also squeeze fresh lime juice over the top for the same result but it does change the flavor slightly.)
6. Mix well and enjoy with tortilla chips or as a topping to your favorite TexMex meal. Great on nachos and taco salad.