Recipes
Cauliflower 'Rice'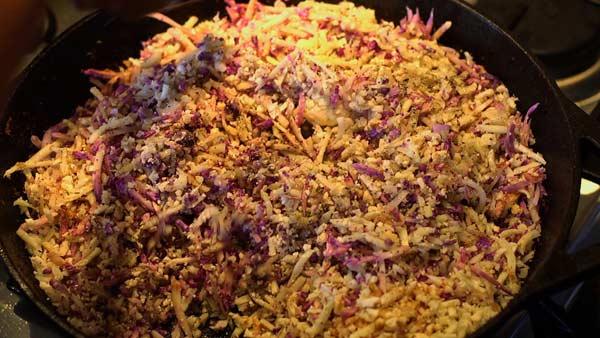 Difficulty: Easy
Time:
Provided by: Foodee Project
1 head cauliflower
2 tbsp ghee or clarified butter
1 tsp cumin
1 tsp coriander
salt and pepper to taste
Directions
If you have a food processor, using the grate setting, grate small chunks of cauliflower. Iif you don't have a food processor, use a cheese grater on the larger side and grate the head of cauliflower into little granules but watch your fingers!
Heat ghee in a skillet over medium high heat. Once smoking, add "riced" cauliflower and allow to brown.
Stir occasionally, allowing the cauliflower to brown a bit and sprinkle in the spices as it cooks. Side note: use which ever spices or herbs you are using in your main dish, to complement the flavors.
Cauliflower rice is done when texture is soft and somewhat sticky (like rice!). Approximately 8-10 minutes.
For more paleo and primal friendly recipes visit thefoodee.com.