Recipes
Braised Pork Chops with Garlic Dill Sauce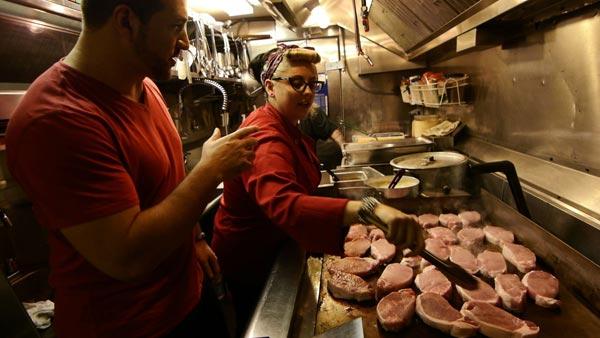 Servings: 6
Difficulty: Easy
Time:
Provided by: Chef Colleen Doyle
6 pork chops, about 2 inches thick
Salt and pepper for seasoning
4 cloves garlic, minced
1/4 cup onion, minced
2 tablespoons butter
3 tablespoons Dijon mustard
1/4 cup parmesan cheese
2 cups heavy cream
1 tablespoon kosher salt
1 tablespoon dried dill
1 teaspoon cracked pepper
Directions
Season the chops with salt and pepper. Grill or broil pork chops until almost done, but still pink inside.
Assemble cream sauce. Melt butter, sauté garlic and onion until soft. Whisk in mustard, parmesan cheese, heavy cream, salt, pepper and dill.
Place the pork chops in a roasting pan. Cover with the cream sauce and cover. Bake in a 350 degrees oven for 15 minutes.