Recipes
Big Mama's Chocolate Cake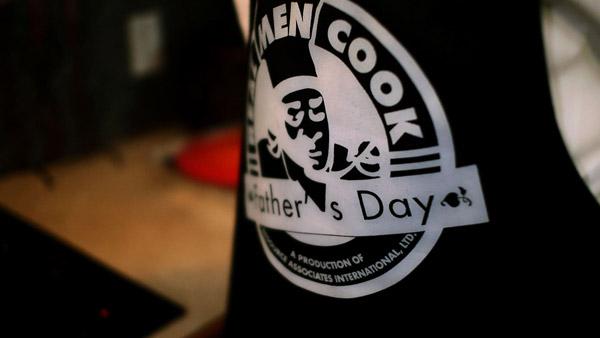 Servings: 6-8
Difficulty: Intermediate
Provided by: Terry Allen, Real Men Cook
6 sunny eggs
3/4 pounds of butter
One 8 ounce package cream cheese
3 cups of sugar
1 Texas Tablespoon of baking soda
1 Texas teaspoon of baking power 3 cups of unbleached flour
3/6 cups of milk
1 Dallas Teaspoon of vanilla extract
1 teaspoon of shortening
Directions
Beat the eggs in a small bowl with a strong arm until you get a nice blend.
Melt the butter ALL DAY or as long as it takes to melt. Blend the butter cream cheese and sugar together. Then, add the eggs, making a smooth mixture.
Use a sifter to sift to sift in the baking soda, baking powder and flower in a large old school mixing bowl (check with your Big Mama if you ain't ready to sift!). Add half of the dry ingredients to the butter mixture take that Texas Arm and a large mixing spoon stir that bowl up real good! Pour in the milk, mix it again, add the remaining flour mixture and after you have blended the mixl then add the vanilla extract and food color.
Take your finger and spread Crisco very lightly on the insides of three 7x7 metal cake pans. Bake in the stone oven over 3 logs (that is 350F for you all with urban kitchens).
Bake until they have risen nice and brown (again for you urbanites that is 30 to 35 minutes).
Let the cakes cool on waxed paper! Now get Mama Lucille's chocolate icing recipe and frost the cake.