Recipes
Bacon Asparagus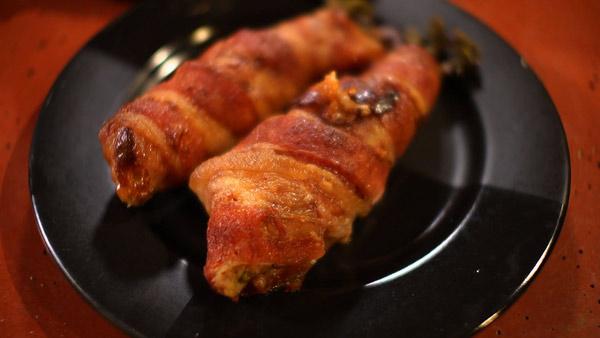 Fresh asparagus
Prosciutto ham
Bacon
Block of pepper jack cheese
Salted butter
Directions
Saute asparagus in butter for approx 4-5 minutes.
Cut pepper jack cheese in to strips/blocks approx half inch wide, half inch high, and 4 inches long and place on top of 2 sprigs adding a third sprig on top.
Wrap the entire 3 sprigs and cheese with 2 slices of prosciutto and then fully wrap that product in bacon.
Bake at 350 for approx 30-40 minutes based on how crispy or chewy you like your bacon. End with a quick broil for extra crispy.
Enjoy!