Recipes
Admiral Ackbars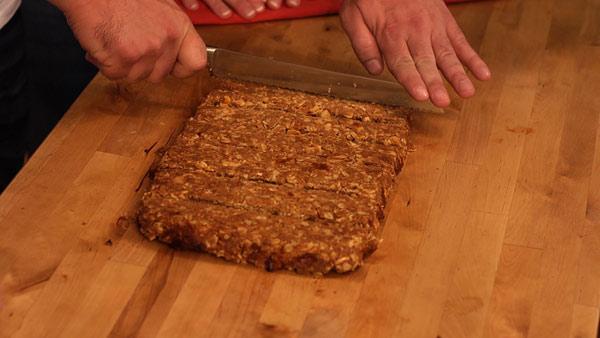 Servings: 1
Difficulty: Intermediate
Provided by: Steve Sansweet
2 sticks of butter
1 3/4 cups rolled oats (not instant)
1 3/4 cups flour
1 cup brown sugar, tightly packed
1 cup chopped nuts (almonds, pecans, walnuts)
3/4 teaspoon salt
3/4 teaspoon backing powder
1 teaspoon cinnamon
1 1/2 teaspoon vanilla extract
1 beaten egg
1 small jar apricot preserves
10 dried apricots, chopped into small pieces
Directions
1. Line a 9"x13" baking pan with aluminum foil and spray with non-stick cooking spray.
2. Melt 2 sticks of butter in pan over low heat. Set aside.
3. In large bowl, combine oats, flour, brown sugar, nuts, salt, baking powder, and cinnamon.
4. Add melted butter, vanilla and egg to the flour mixture and using wooden spoon, mix until well blended.
5. Dump 1/2 mixture into baking pan, spread over entire bottom and press down with fingers.
6. Pour jar of apricot preserves over dough in pan and spread with the back of a spoon.
7. Spread dried apricots over top of apricot preserves.
8. Add other 1/2 of dough to top of apricots and spread over entire top, pressing down lightly with fingers.
9. Bake at 350 for 35 to 40 minutes until golden brown.
10. Remove from oven to wire rack and cool completely.
11. Turn pan over on work surface, peel foil away completely and cut into bars.