My Family Recipe Rocks Episodes
What The Scinta...?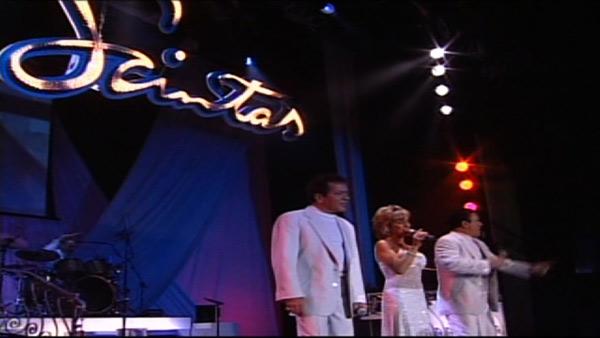 The Scinta family is from Buffalo, New York. They are loaded with talent and put on a show the crowds love. Frankie, Joey, adopted brother Peter O'Donnell and Chrissi each bring something special to the stage -- and the kitchen, as Joey finds out.
The Scinta family grew up in a traditional Italian household where their father was the rock that held everything together. Their love for cooking was inspired by their father who used to make homemade Italian sausage in the kitchen, dressed with no shirt on and a towel thrown across his shoulder. This image sticks in their minds and brings the family together every weekend to keep the traditional family recipes flowing and the family growing.
Frankie Scinta gives us a glimpse into life on the stage and working with family. Sometimes it's not easy, but when the curtain comes up, they get right in character and when the show is over, they have forgotten about any issues they were upset about earlier. Frankie, Joey and Chrissi started performing at a very young age.