My Family Recipe Rocks Episodes
Scott Seggi Demonstrates 'Bottoms Up' Machine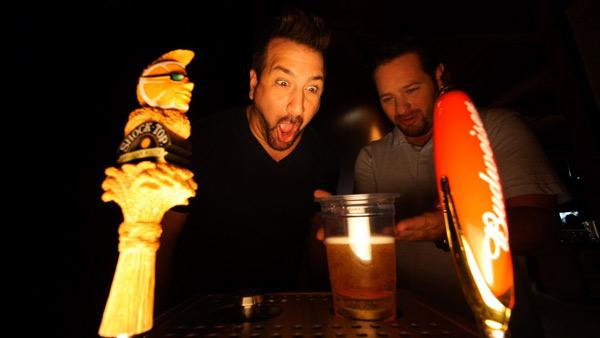 Scott Seggi works for Anheuser-Busch in St. Louis, Missouri. He travels the globe and teaches people how to pair beers with different types of food. He shares his secret to getting the most flavor out of your beer and food.
Scott is preparing a pasta fagioli for his long-time friend Joey Fatone. His likes to boil the pasta for this dish in beer to bring out the flavors. Scott uses Budweiser for this dish, which he says gives the pasta more of a sweeter flavor.
He uses a 'Bottoms Up' machine to fill his beer glass before pouring it into the pot. The machine fills your glass from the bottom up and releases the carbon dioxide in beer. Carbon dioxide is filling so if you drink a lot of beer with this gas, you get bloated. So eliminating that from the beer allows you to feel better. And, when you release the carbon dioxide from the beer it releases the flavors, which makes the beer smell and taste different.
"When you are drinking your beer out of a bottle, you are missing out on some stuff. Where is my nose when I am drinking out of a bottle? It is in the air. If I am drinking out of a glass, now I smell what I taste at the same time and it is a full sensory experience," said Scott.