Motion Episodes
U.S. Virgin Islands: St. John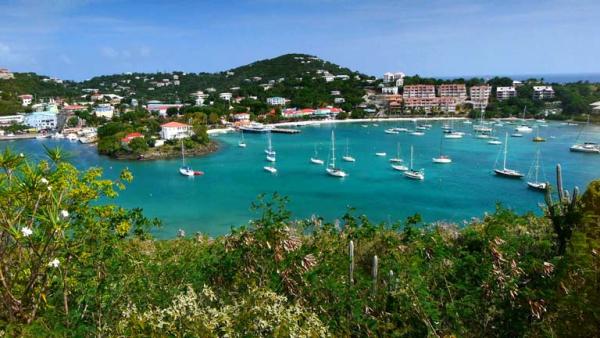 St John in the U.S Virgin Islands offers some of the most beautiful tropical scenery in the world.
Greg and the Motion crew experience the raw beauty of St. John and the Virgin Islands National Park with guest-hiker Angela. St. John is famous for its white sand beaches but there is plenty to marvel at below the surface of the clear blue waters.
The downright frightening roads prove to be worth it after the Motion crew makes it to the Reef Bay Trail. On their way to historic ruins, they encounter another scary thing on this diverse island.
Angela and Greg set out to check out some of the world class beaches that are found on the north side of St. John.
Concordia Eco-Resort is the perfect place to get away from it all and still be connected to the island's environment.
For more information:
Concordia Eco-Resort
Hidden Reef Eco-Tours
Ocean Runner
Travel Guide
Map of St. John
Virgin Islands National Park