Miss America Contestants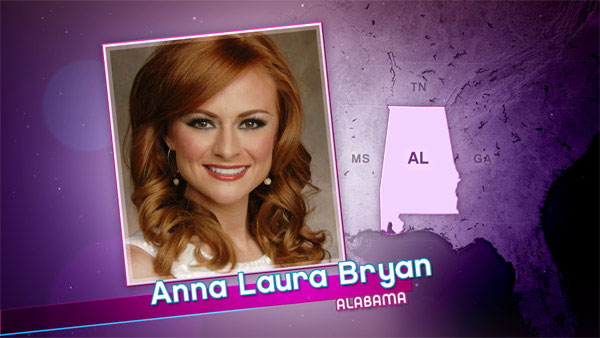 Hometown: Decatur, Alabama
Age: 22
Education:
Decatur High School
Samford University
Platform Issue: P.A.W.S. for Autism: People and Animals Working Side-by-side
Scholastic Ambition: To attend graduate school in the design field.
Talent: Classical Vocal
Scholastic Honors: Dean's List, Gamma Sigma Alpha Greek Academic Honor Society, Samford University Academic Achievement Scholarship
Career Ambition: To become a Registered Interior Designer and work for an Architecture Firm.
Local Competition Sponsor: Miss Hoover
State Competition Sponsor: Miss Alabama Pageant, Inc.
'Miss America: Secrets Revealed' premieres beginning Monday, January 7th through Friday, January 11th at 8 p.m./7 p.m. CT only on the Live Well Network, and be sure to visit www.livewellnetwork.com/MissAmerica for exclusive online content. Click here to find the Live Well Network in your area.
Most Popular Photo Galleries