Recipes
Healthy Vegetarian "Bacon"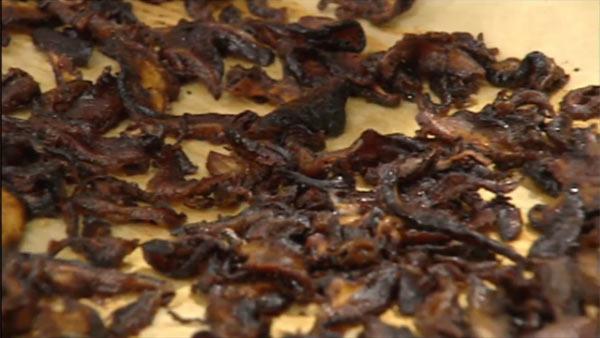 Servings: 2
Difficulty: Easy
Provided by: Chef Erin Stewart, DEFINEfoods
5 ounce shitake mushrooms (about 6), thinly sliced
2 Tbsp maple syrup
2 Tbsp tamari
1/4 tsp paprika
1/2 tsp cumin
1/4 tsp lapsong tea or smoky black pepper
Directions
Combine all ingredients in a small bowl. Toss and allow to marinate for at least 30 minutes, or overnight in the fridge. Preheat the oven to 375 degrees. On a parchment lined half sheet pan, bake the strips for 25-20 minutes, flipping occasionally. Remove from the oven and drain on a paper towel, allowing to cool completely. As they cool, they will become crispy. Toss over salads, soups or even build your own BLT!