Mirror/Mirror Episodes
Winter Weather Beauty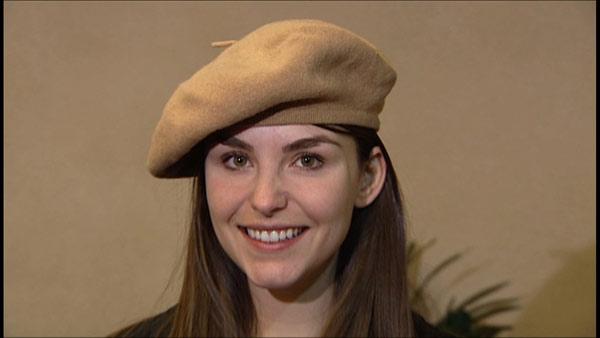 Don't let walking in a winter wonderland wreck your hair, skin and nails. Here are some ways to stay beautiful until spring.
Beauty and lifestyle Expert Candace Corey shares some of her wisdom:
1. Don't wear the same hat all season long. It causes friction on dry brittle hair and can create undue breakage. Instead, switch it up to various hat types and even scarves as better options for a head covering.
2. Don't wash hair daily like you do in the summer. You don't usually need it and can be too much on your tresses (especially if you have curly hair). Instead, opt for dry shampoos if you think you need a pick me up, but use spray on leave in conditioners to keep hair hydrated with daily styling.
3. Your hair doesn't grow as fast in the winter and has more opportunity to break off, so help hair to be especially healthy by using hair products that will give your scalp a facial. There are treatments that help increase circulation to the scalp and remove debris, just like a facial for your face, that can clog hair follicle and keep them from producing hair properly.
4. When washing hair don't rub your hair with a towel which can tangle and knot hair. Instead squeeze it out with your towel or chamois. Skip 2-in-1 shampoos and conditioners, it might save time, but your hair needs more at this time of year. Use regular or deep conditioners.
5. For your skin, switch your bed linens from cotton to satin sheets. Since your body doesn't produce as much moisture during the winter season, it is less drying to change from absorbent cotton to satin, which is also hypo-allergenic.
6. Piggyback hydrating products for a better result. Instead of using a regular body wash, use one that is designed to moisturize at the same time. Use warm, not overly hot water, which can be more drying as well. When you come out of the bath or shower apply moisturizer to skin immediately while skin is still plump.
7. Exfoliation is key during the winter season to not only remove flaky skin, but to also increase circulation. Try exfoliating washes that have added oils mixed in or use a body brush or loofah.
8. Your skin looks and functions at its best with proper circulation. Normally we wear leg wear like stockings or tights during this time of the season, but make sure the fit is right. When hosiery is too tight it can decrease circulation in the body. Look on the back of packages to make sure you have the right fit. If you have a tendency to gain more weight it is better to go up a size.
9. For hands, proper fit and length is also a must for gloves. If it's too snug, it can snap or split nails. This is the perfect time to use a top coat (even if you don't wear nail color) to give nails extra strength. After you wash hands, opt for hand creams that lock in moisture like a glove, and rub extra on cuticles to keep them from peeling on splitting.
10. For face, use more emollient face creams to add hydration and cushion skin. Moisturizers should be applied until skin feels bouncy and plump. Be sure NOT to use the same face cream on eye area unless it is specifically designed to do so. It can be too rich for the delicate area and can cause tiny bumps.
11. If you use hot tools for hair, use ones that lock in moisture. Look for tools containing tourmaline, ceramic and ionic technology. Some tools like flat iron say "ceramic" but many times that means that there are aluminum based plates with only a small layer of ceramic on top so you don't get the true benefit. So do your homework! Ceramic on top of ceramic is the best way to not only lock in moisture, so less damage to the hair.
12. Sometimes makeup can be trickier in the cooler season due to dry skin. For a smoother looking blush go with a cream, for added longevity top it with a light dust of matching powder blush. You will have less touch ups, and your cheeks will look soft.
For more information:
Candace Corey, beauty and lifestyle expert
www.candacecorey.com