Mirror/Mirror Episodes
Top Five Mistakes You're Making at the Gym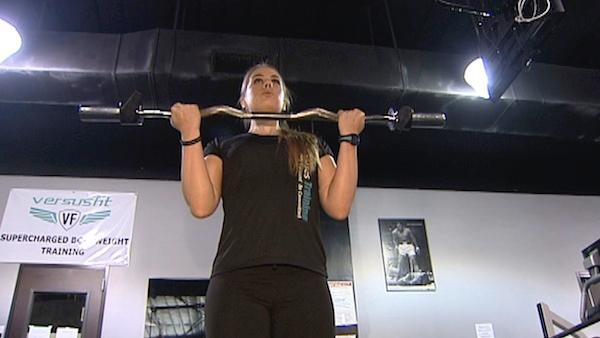 These common workout mistakes could be keeping you from your best body or even lead to an injury! Here's how to eliminate them and get the most out of your exercise routine.
Personal trainer Dewayne Malone of Against All Odds Fitness told us about the five mistakes he sees most often at the gym:
Mistake #1: Not Eating Before Working Out
Dewayne says: A lot of people think that not eating before a workout will get the weight off faster, but instead, it's like driving your car while running on empty. Your body needs the fuel in order to work. Never ever workout on an empty stomach.
Mistake #2: Not Warming Up
Dewayne says: You want to make sure your joints and tendons are warm, and that you slowly raise your heart rate. Always get a two to ten minute warm up in.
Mistake #3: Not Breathing Properly
Dewayne says: Find in and out movements where you can inhale and exhale so you allow more oxygen to enter the muscle and the brain.
Mistake #4: Talking too Much
Dewayne says: Gym time is not social hour. If you're running your mouth while you're doing weights, you're not going to have an effective workout. You're not going to reach your goals. Also, if you're twisting your neck while you're pulling almost 100 pounds you're at risk of injuring yourself.
Mistake #5: Having Bad Posture or Form
Dewayne says: Pay attention to your core, keeping good posture. Also, don't swing your weights or lock your joints between reps. You'll work out more effectively and reduce the risk of injury. For more from Dewayne Malone, visit
againstalloddsfitness.com.