Mirror/Mirror Episodes
Stylish Shirt Dresses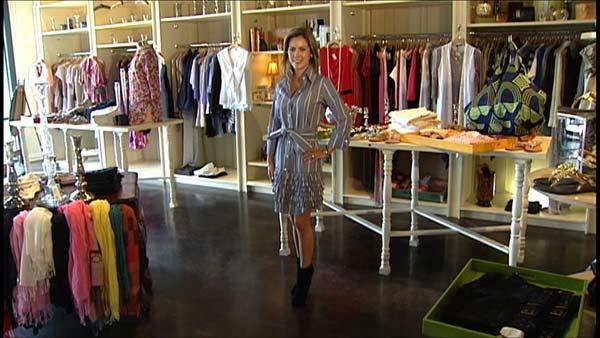 The shirt dress has always been popular, but it's hot this season because it comes in so many different styles and prints.
General shirt dress tips:
Jersey fabrics are great -- make it a poolside party look!
Look for a print and pair it with slender-cut jeans -- go for 100% cotton so it will carry you through the hot summer
Add layers! Look for sleeveless for the summer and pair it will a cardigan and boots for the fall
Stand out by finding a dress with details -- add some ruffles to add personality
Boutique owner Lindsay Mousoudakis' tips:
The shirt dress can totally go glam this season -- add a beautiful nude pump and glamorous necklace and you can wear it to a cocktail party
If you are feeling a little bare, take a silky top and pair it with white pants, a leopard belt, and embossed pumps!
Store owner Lindsay Aronstein's tips:
Anyone can wear a shirt dress from Rebecca and Drew because they fit by your bra size, height and body shape -- the key is to make sure you feel comfortable and look great!
To prove how versatile the shirt dress is, you can style one dress four different ways:
Shirt dress with flats -- very casual, yet sophisticated. Wear it on a play date or shopping
Shirt dress as a bathing suit cover up -- this look just went from daytime to beach time; just take off the belt, leave the top unbuttoned, and add some great wedges for the pool
Shirt dress with belt and wedges -- add some easy accessories, like a belt and wedges to get an elongated look. Wear it to work, on a date, or to happy hour with the girls!
Shirt dress with tights, belt, and cardigan -- take the look from summer to fall!
For more information:
Lindsay Mousoudakis, co-owner Muse Boutuique
www.musehouston.com

Lindsay Aronstein, owner
Rebecca and Drew
houston.rebeccaanddrew.com