Mirror/Mirror Episodes
Spring Hair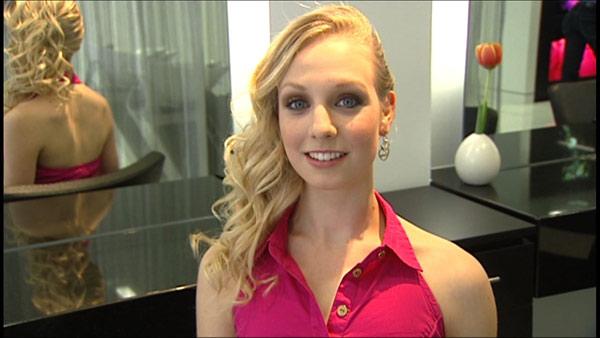 "This spring there are two major ideas when it comes to hair," says hairstylist Trey Gillen. If you wear it up, it should look like you did it yourself. If you wear it down, you should look like you just stepped out of a salon.
Easy styles that are in style this season:
Low Messy Bun
Wrap a ponytail or braid into a low bun. The messier the better!
Side Braids
Braids are BIG this season! Try a fishbone braid to add creativity to your look.
Pinned up Bangs
Last season was all about side swoop bags. This season secure them to the side with a bobby pin& but in a messy manner!
Side-Swept Curls
This should look polished and straight from the salon. First, curl your whole head with a one-inch barrel curling iron. Then, sweep the curls to one side of your head and secure with crisscrossed bobby pins from the bottom to the top. Secure with hair spray.
Short Cuts
The pixie cut never really goes out of style, but this season the cut is a little bit longer. It provides more flexibility in styling. Beware, however, the pixie doesn't work well on fine hair. It also generally looks best on round or longer face shapes.
Amped Up Color
This season celebrity-favorite ombre color is hitting mainstream. It's color that gradually gets lighter from root to tip. Don't be afraid to use bold colors.
Extra Volume
Big hair is back! Give your locks a lift with teasing and products.
For more information:
Trey Gillen
Hair Stylist
Azur West Salon
www.azursalon.com
www.azurwest.com