Mirror/Mirror Episodes
Snakeskin Nails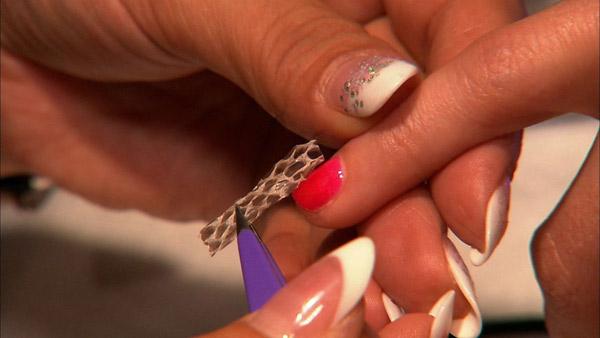 There's a new style trend slowly slithering its way into salons. Now you can have a snakeskin purse, shoes, and nails to match!
While the concept of wearing animal skins continues to divide public opinion, some women are sticking their toungues out at the protesters. Believe it or not, you can now put real snakeskin on your nails.
"They're a little nervous sometimes but then when the procedure is done, they are very, very happy," says Spa Martier owner, Joseph Khaloyan.
It all starts like any manicure with basic buffing, trimming and picking out the perfect color. However, after a special gel color is applied, things become truly one-of-a-kind.
Karina Padilla, a client at the salon, says, "I know no one else is going to have it and I want to try something different."
Real snakeskin, usually python or boa, is handpicked. Then, it's carefully cut to match the exact shape of the nail and applied with a special adhesive. It's cured under a special light. Then, other colors and super-fine glitters are added.
But the real question is -- where does the snake skin come from? "From different pet shops or pet owners -- no snakes are harmed," says Khaloyan.
This serpentine look takes about two hours in the salon and will set you back about $150. "It's expensive, but it's going to last for maybe three or four weeks without chipping and I really like it," says Padilla.
If you'd like the same look for less, there is a nature-friendly option that doesn't involve snakes. Or squeamishness.
"I can create texture with mesh," says nail tech Yuki Natori.
For faux scales, special gel polish is topped with a small piece of wire mesh and cured the same way the real snakeskin is. The mesh is then removed leaving behind the texture of snakeskin. Different colors and even 24-karat gold can be added on top.
"I love to see people's reaction," says Natori.
For more information:
Spa Martier
www.spamartierny.com
646-781-9758